Case Study: TRESemmé NEW Violet Blonde Shine - Product Launch & Influencer Campaign
Insight
7.5 million (31.7%) of UK women have blonde hair.
Yet only 28% UK blondes use a colour specific W&C product.
One of the main challenges faced by natural and chemical blondes is maintaining the tone and shine of their hair.
Because of this TRESemmé decided to develop and launch the NEW formula TRESemmé Violet Blonde Shine Shampoo & Conditioner.
TRESemmé had reached out to Digital Streamers provide a full 360' influencer campaign.
The Mission
Promote Boots Partnership with TRESemme PRO Collection (Bringing professional salon quality to the masses)
Promote Launch and Boots instore visibility for the 27th of August
To focus the creative on the current creative plan #BeYourOwnPro - EQUIPPING WOMEN TO MAKE THEIR PRESENCE COUNT
Plan & Execution
After thorough due diligence, we had selected 3 main influencers who fit the TRESemmé profile (Influencers with professional outlook on social media): Joely G Walker - Beauty Director at Grazia Magazine, Rhiannon Lambert - Nutritionist and Georgie Coleridge Cole - Founder & Editor of Sheerluxe.com
1 Youtube Panel Discussion video:
Discussion around their career, what they do to look good, feel good integrating VBS + linking it to our values
1 Instagram video: "A day of in life of"
Capturing a key moment for them in their life/career and how the prep for it (integrating TRESemmé).
The campaign features Beats Radio DJ, Naina Sethi; travel mummy influencer, Masha Theone whom also took part on the Instagram Video "A day of in life of".
Supporting influencers, fashion founder Zoe De Pass & fitness influencer, Oenone Forbat created a detailed Instagram Story product demonstration (linking to the product page) & also included a giveaway.
Influencers linked the products on their bio & instagram stories directing viewers to the product. Influencer also shared their Instagram Video across their social media pages incl. Facebook.
Links
[endif]
•YouTube Video: https://www.youtube.com/watch?v=rVZRf4n06EE
[endif]
•Rhiannon Video: https://www.instagram.com/p/Bnaig39Fr7i/
•Georgie Video: https://www.instagram.com/p/BnWmP2Lg6Jq/
Sheerluxe: https://www.instagram.com/p/BnT9f2XhkRj/
•Masha Video: https://www.instagram.com/p/BneSAGKBdPa/
•Joely Video: https://www.instagram.com/p/BnUDOevBX8W/
•Naina Video: https://www.instagram.com/p/BnT-BUrhE37/
Skills & Style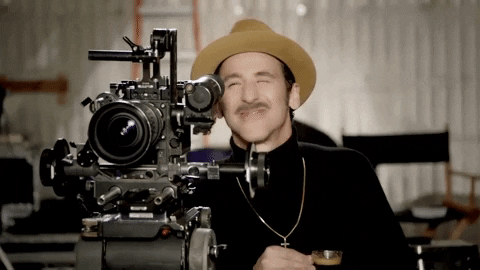 We co-created with the influencers using our in-house Videographers & editors creating a visually crisp video quality content. Shooting in RAW allowed us to also colour grade the content - giving a movie style quality whilst keeping the edit bloggerish.
Mood boards - Pre-Production (set/decor etc) - Production - Post production (colour grading etc).
Rights To Content
TRESemmé were given the rights to the content to also share on their social media pages.
On the shoot, TRESemmé uploaded content onto their channels - with additional exclusive footage of the influencers interacting with the audience asking them questions about their hair.
https://www.instagram.com/p/BpkKQFjFvnp/
Press
Results
Total of 7 influencers involved
2 press articles
The campaign's total views come to 386,027+ whilst the total impressions are 626,148+
Total reach 1,143,850+
A Minimum of 26 posts on TRESemmé VBS content across our influencers including Instagram stories.
And that's how you do influencer marketing...